Welcome to Parkway-Rockwood Community Ed!
Fall Registration Now Open!
We invite you to Fall Back into Experiences with us this fall. We're excited to be bringing back our full slate of programs for youth, families and adults plus 35+ new programs full of learning and fun!



Adult Programs

Join us for painting parties, fitness, finance, health & wellness classes and more.
Honor Orchestra
Improve playing technique, develop ensemble skills and have FUN playing great masterpieces. Auditions held October 11 & 12.
Gather your family and friend and join us for a night under the stars and around the bonfire. Each night features a special activity.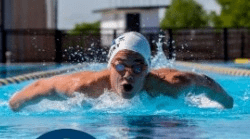 Rockwood Swim Club

Take your swimming to the next level with Rockwood Swim Club. Open to swimmers from the entire St. Louis region.

About Community Ed
Youth, families and adults can stay active, engaged and learning while having fun. With locations throughout Parkway and Rockwood, we're in your neighborhood. We look forward to seeing you soon!
Connect with Us!

Keep up-to-date with us on social media!