Welcome to Parkway-Rockwood Community Ed!
Fall Registration Now Open!
We invite you to Fall Back into Experiences with us this fall. We're excited to be bringing back our full slate of programs for youth, families and adults plus 35+ new programs full of learning and fun!



Summer, Summer, Summertime!

Make a splash, unleash your imagination, discover nature, explore new experiences and get out and play this summer with 200+ full-day and half-day programs!
Adventure Club 2021-22 Before/After Care Registration Now Open!
Available at all Parkway & Rockwood elementary schools. If you will be in need of before/after care next fall, early registration is strongly encouraged.
Learn more and register now!
Adult Programs

Join us for painting parties, fitness, finance, health & wellness classes and more.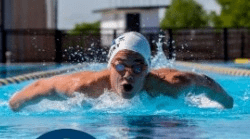 Rockwood Swim Club

Take your swimming to the next level with Rockwood Swim Club. Open to swimmers from the entire St. Louis region.

About Community Ed
Youth, families and adults can stay active, engaged and learning while having fun. With locations throughout Parkway and Rockwood, we're in your neighborhood. We look forward to seeing you soon!
Connect with Us!

Keep up-to-date with us on social media!